The following Flint Coney-related images were created by myself from various historical photos and maps, as scalable vector images. Please use the Contact Form for any questions regarding availability and usage.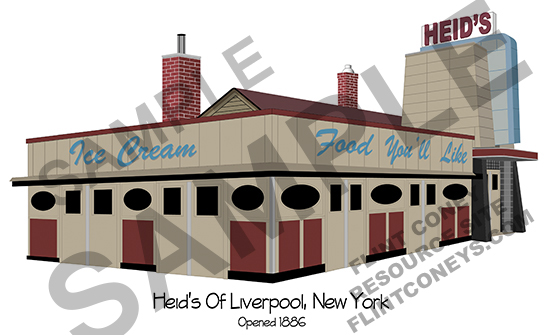 Heid's Of Liverpool, in New York, one of the many places Greeks and Macedonians who immigrated to the Midwest in the early 1900s may have first had a Coney.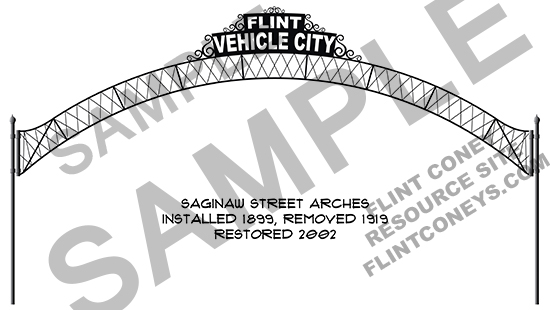 The Flint arches over Saginaw St., installed in 1899, removed in 1919, and restored in 2002.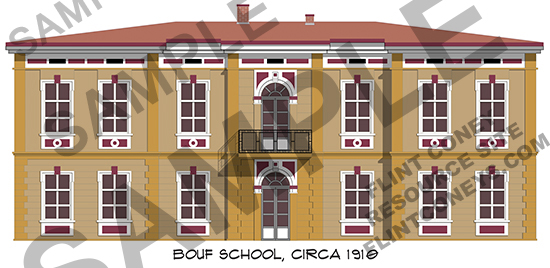 The school in Boufi (now known as Akritas), Macedonia, the foundation for which was laid in 1908, and the school completed in 1910. Most of Flint's original coney shop founders immigrated from Boufi, beginning in 1916. Restoration of the school began in 2020 and is ongoing.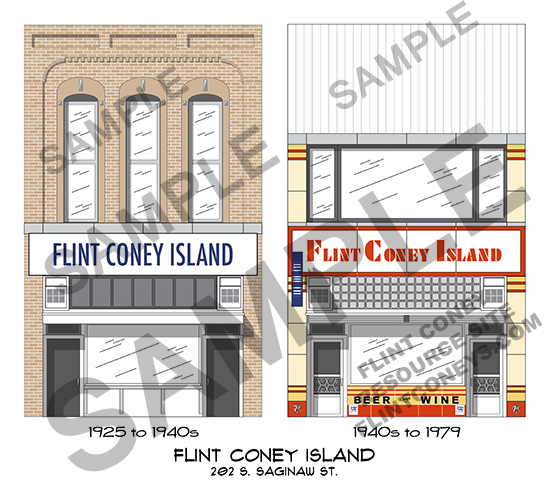 The look of the original Flint Coney Island at 202 S. Saginaw St., when it was opened in 1925, and after a remodel, which included the blue sign. The shop closed in 1979, and was demolished in 1980.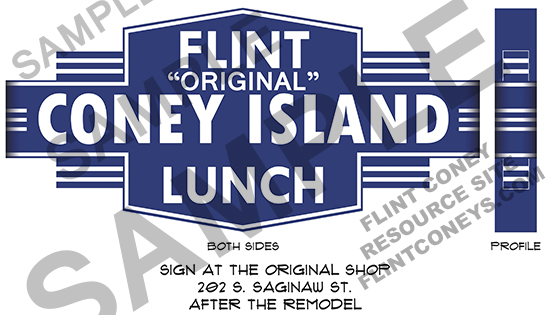 The sign from the front of Flint Coney Island, after the remodel.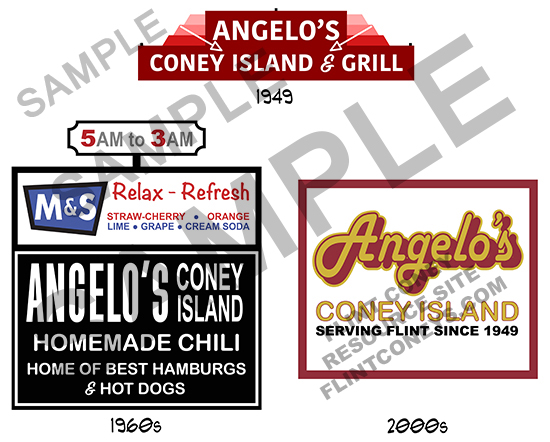 The progression of signage on Angelo's Coney Island on Davison Rd. The shop closed in 2018.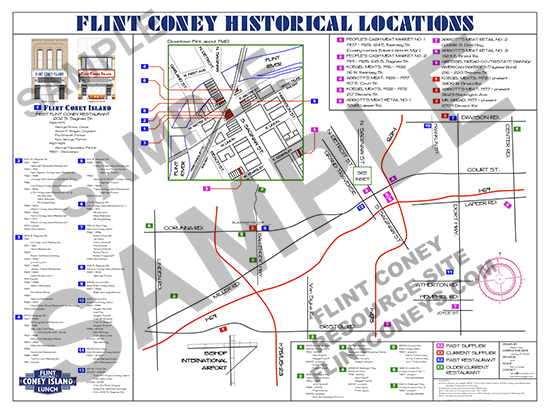 A 30″ x 40″ map of most of the Flint Coney's key historical locations, including restaurants and suppliers. The inset of the downtown area dates to about 1940, the rest of the map is relatively current.