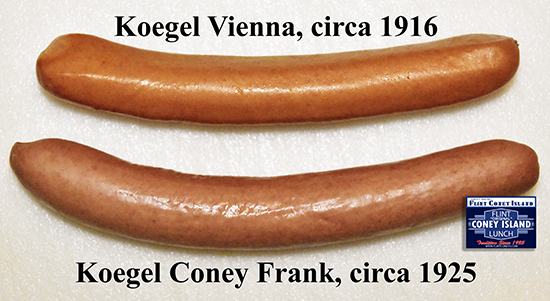 Koegel Coney Franks
You can purchase Koegel Coney Franks at Abbott's Meat on Blackington in Flint, northwest of the intersection of Corunna and Ballenger Hwy. The plant has no retail shop, but you're welcome to walk in the door, go to the receptionist's window, ask for what you'd like, and it'll be brought out to you. Coney Franks are currently unavailable online.
Please note that the order of the following listing and the related review notes are first and foremost our own opinion, your mileage may vary. What we've found is that we prefer the lamb casing instead of the sheep. Sheep comes across to us as a but too chewy with too much tooth.

Koegel Viennas This is as close as you'll get to the commercial Koegel Coney Frank real Flint coney shops use, which was developed from this product. From the Coney's description on Koegel's products page, "We change the ingredients just a little from our Viennas so that the product can be held on a grill for an extended period of time". If you don't have access to the Koegel coney but can get Viennas, use these.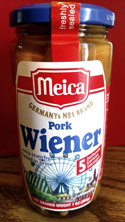 Meica Pork Weiners When German immigrant Albert Koegel started. he shipped Coney Franks to the restaurants in wooden barerels. These imported German-made weiners are likely very similar in packaging to Koegel's early packaging. A preserved pork weiner, but only 5″ in length (compared to the 6.5″ – 7.5″ for the Coney Frank), when pan-grilled this product in a pork casing is close to the Koegel's Vienna in both spicing and snapiness. Available at Meijer stores, this would be a good product to have available for picnics and camping.

National Coney Island Coney Franks This is one of the quintessential coney dogs used by numerous joints for their Detroit style coneys.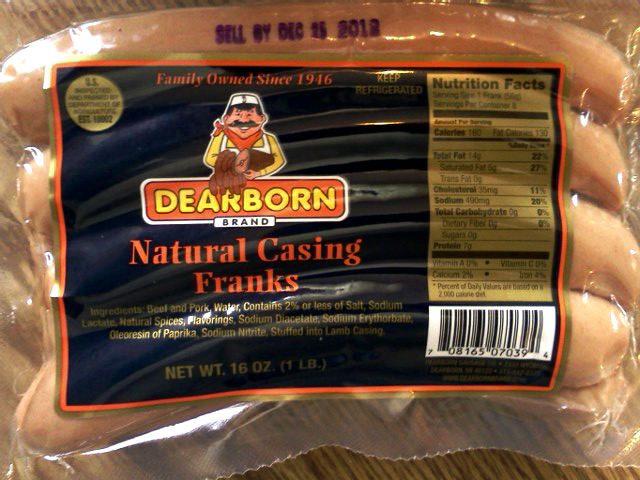 Dearborn Natural Casing Franks This is another of the coney dogs used by numerous joints for their Detroit style coneys. Cooked slowly with no oil these dogs are still a bit on the oily side but in a good way. The casings have a nice snap to them, and the dog itself has a very rich flavor that's not overpowering.

Alexander & Hornung Natural Casing Beef Frank These are difficult to find in a lot of areas, and are more of a Detroit-style dog. The casing seems a bit chewy and the sausage mix is oily. But the flavor of the meat has a great richness to it.

Kowalski Natural Casing Franks

Koegel Chicken Viennas

Alexander & Hornung Natural Casing Frankfurters [Dec. 6, 2016 – This product is currently not found on the meatpacker's Products page.] A beef and pork dog in a sheep casing, the flavor of this starts off as a really nice frank. But after a few bites there's a strong pork sausage aftertaste, like with a good German brat. Not good for a coney, great for everyday use, grilling and tailgating.

Winter's Coney Weiners (formerly Winter's Famous 901-L Coney Dogs) A nicely-flavored German/Chicago-style frankfurter, this would be good topped with a nice raw sauerkraut. The "snap" of the casing is far too soft for a Flint coney, but as with any good hot dog it's quite satisfying.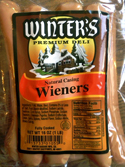 Winter's Natural Casing Wieners A very mild hot dog, the flavor is rather generic, while the sheep casing actually seemed a bit chewy. (Note: Natural casings may vary widely depending on the animal, so this may have been simply an older hog.) This is a good hot dog to put a lot of toppings on, presenting the topping rather than the hot dog.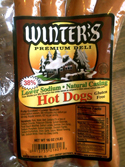 Winter's Low Sodium, Gluten-Free, Natural Casing Hot Dogs Not much different from its counterpart, the Winter's Natural Casing Weiner (above).

Greenfield Village Natural Casing Hot Dogs July 1, 2013 – Dearborn Sausage is currently not making this product.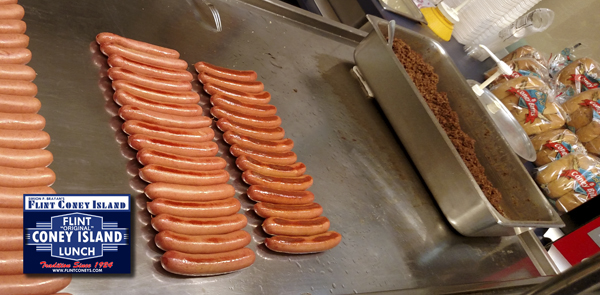 Mr. Bread Flint's Original Coney Buns Used by Angelo's, Palace Coney Island, and most other Flint Coney shops within the Mr. Bread delivery area in Genesee County, this is currently the definitive bun for the Flint-style coney. This is a 7″ bun vs. a standard 6″ hot dog bun, and has a softer bite to it than most other buns. This particular package was provided by Sophia's Kitchen in Grand Blanc. If you're looking to make an authentic Flint Coney, this is the bun to use.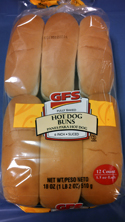 GFS A rather strong utility bun, this is our own bun of choice. We use it with all of the recipes and other photos used in this site only because the Mr. Bread version (above) has such a small distribution in the Flint area.
Metropolitan Baking Coney Island Steamers This is the bun regularly used for Detroit-style coneys and other coneys and dogs in the Detroit and Toledo area. It's really a great bun, and works well for a Flint coney as well.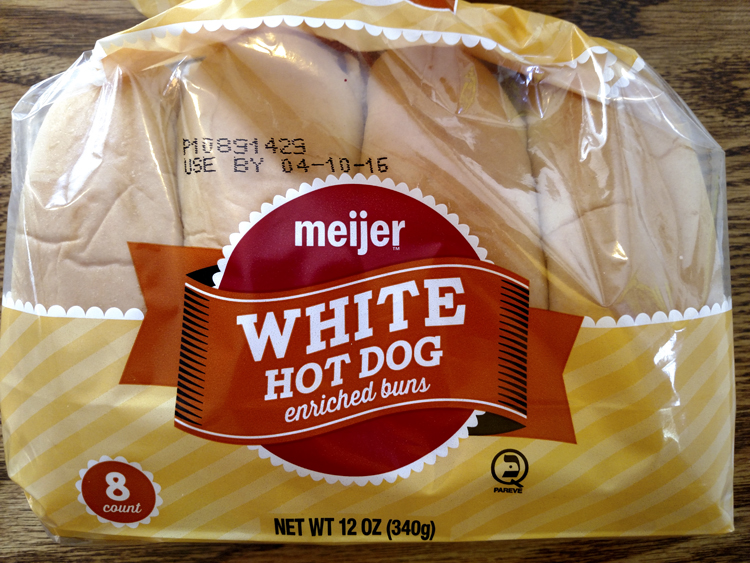 Meijer White Hot Dog Bun Very similar to the GFS bun listed above, this is a strong utility bun that will hold up to a good amount of sauce. If the GFS and other foodservice buns aren't available, this retail bun works well.