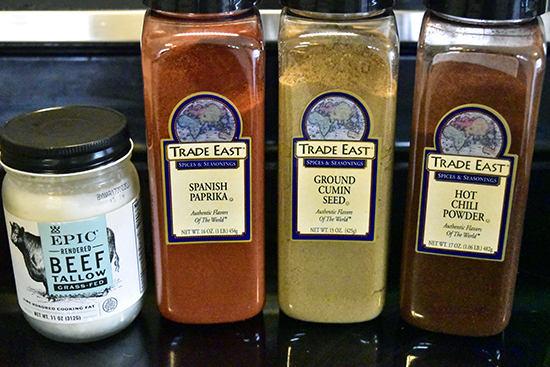 Commercial spices from GFS used for making Flint Coney sauce.
One of the questions to be answered when making the sauce for Flint Coneys is whether to use hot or mild chili powder in the spice blend. When a chili powder container's label only says "chili powder", you can assume it's mild. Only the hot chili powders are labeled as such.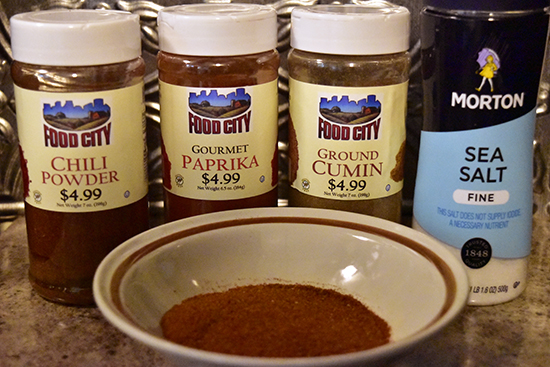 More commonly-available spices, with mild chili powder.
But which is historically accurate? One clue we have is the published recipe for the sauce at Gillie's Coney Island in Mt. Morris, Michigan. In 1991 Dave Gillie included a variation of his sauce recipe in "A Taste of Michigan", published by the Michigan Restaurant Asssociation, which I discuss in "Recipe for 'Gillie's Coney Island Chili Dogs', a Flint Style Coney Sauce."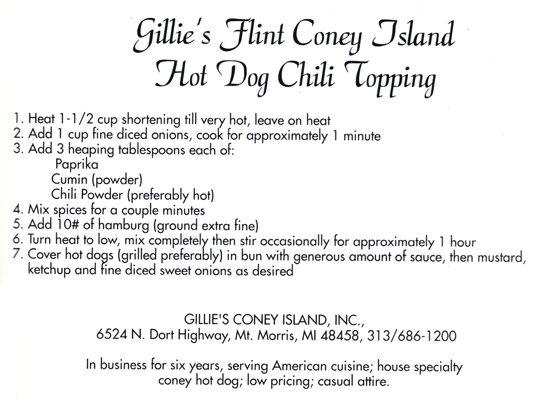 Dave Gillie's published variation on his Flint Coney sauce. In indicating "(preferably hot)" for the chili powder, Gillie gives an indication of knowing that particular chili powder isn't always available.
Chili powder is an American invention. According to "Taco USA: How Mexican Food Conquered America" by Gustavo Arellano, Willie Gebhardt had been born in Germany and had immigrated to Texas. In wanting to use chili peppers year-round, he acquired what were likely ancho chili peppers, roasted and ground them, and began offering his chili powder commercially in 1894.


Advertisements for Gebhardt's chili powder as they appeared in the North Carolina Christian Advocate on September 8, October 20, and November 10, 1910, respectively. The periodical regularly ran variations of ads for Eagle Brand products.
Gebhardt's chili powder would have been quite hot, not mild as many are today. Later commercial variations such as Gebhardt's Eagle Brand version would have been what Simion Brayan probably used in his first Flint Coney shop in 1925. Gebhardt's company changed hands many times over the decades and a current version of his chili powder is still available today.