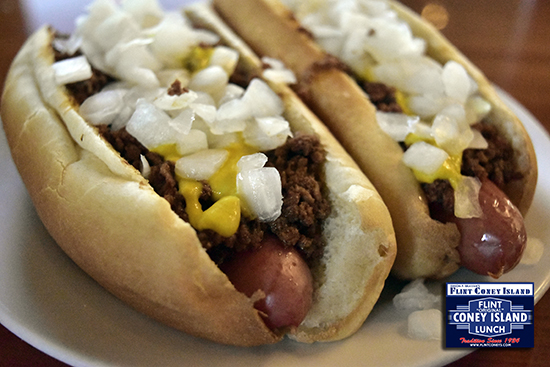 Two coneys I enjoyed at Gillie's in Mt. Morris on July 26, 2021. This image is also part of the book's approved cover art.
During my visit to Gillie's Coney Island on July 26, 2021, Dave Gillie let me know that he was intending on selling the restaurant to his employees on September 1st. The information wasn't public knowledge at the time, but he knew I'd want to include it in the book. The transfer occured on October 20th, as reported by mLive in the article "Retiring Gillie's Coney Island owner passes business on to 17 employees" by Winter Keefer.
"Recipe for 'Gillie's Coney Island Chili Dogs', a Flint Style Coney Sauce" is one of the recipes available on this site, and will also be included in the book.