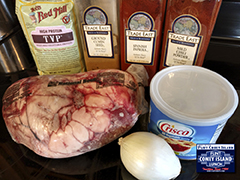 My collection of Flint Coney sauce recipes ranges from restaurant procedures using the beef heart base from Abbott's Meat, to authentic recipes using fresh-ground beef heart, to the popular "hoax" recipe containing ground hot dogs and ketchup.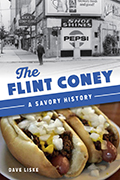 The result of a 12-year research project, "The Flint Coney: A Savory History" has been published under the American Palate imprint of The History Press. The book covers the history of the Flint Coney, as well as including a number of sauce recipes and an extensive Bibliography. Order your copy by clicking the image above.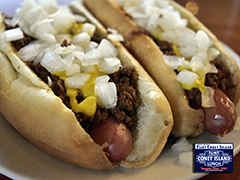 A complete listing of restaurants currently serving the Flint Coney, including those in Flint and Genesee County, a number of restaurants across the state of Michigan, and places outside of Michigan as far away as Florida, Georgia, and Texas.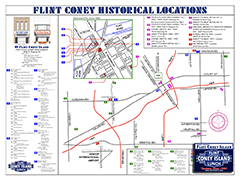 The companion information for my book "The Flint Coney: A Savory History" includes updates and corrections to the book's text, color renditions of the included historical maps, and additional information which continues the story of the Flint Coney.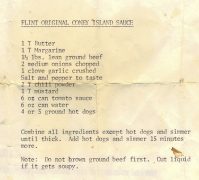 Any Flint Coney sauce recipe which includes ground hot dogs and any kind of tomato product is not accurate whatsoever. Flint Journal Food Editor Joy Gallagher was the source of the popular recipe, not any of the Flint Coney restaurants. This page outlines the complete history of that recipe.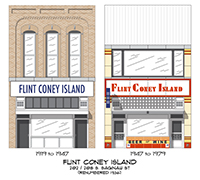 A number of technical images I've created covering many of the buildings and architecture surrounding the story of the Flint Coney. These images may be available for sale at a future date, meanwhile though I am still working on their development.